Got a house on the lake? You probably enjoy water sports, swimming, rafting and of course boating on the lake in the summer. There's no better way to enjoy the warm months than out on the lake with the wind blowing through your hair. Thinking of investing in your next boat? What kind will it be? Here are eight boats you wish you had.
Paddle Boat
Great for kids and adults alike, a paddle boat allows you to peruse the lake at your leisure, all under your own power. Because you have to pedal to keep it going, you get exercise at the same time. It's a win-win! Whether you go with a two passenger, four passenger or a novelty like a swan or dragon, you're sure to have lots of fun with a paddle boat on the lake this summer.
Fishing Boat
For all those lazy days out on the water waiting for a big bite, a fishing boat is the perfect accompaniment. From bass boats to multi-species boats, big engines or small, a durable fiberglass fishing boat is ideal for powering out to the middle of the lake to wait for a nibble.
Catamaran
Usually found on the ocean, catamarans are also an awesome addition to the lake. This multi-hulled watercraft features two parallel hulls that balance out the weight of the boat. Netting attached between two hulls provides a relaxing way to enjoy the day with a drink in hand.
Speedboat
Also known as a motorboat or powerboat, this kind of craft is powered by an engine of some kind. Whether you choose one with an inboard engine or an outboard motor, you can't beat the thrill of racing across the water on a warm sunny day.
Yacht
Wouldn't you like to be the proud owner of a yacht out on your lake? This is a recreational boat whose sole purpose is leisure. Love to entertain? Call this one your personal party cruiser.
Pontoon Boat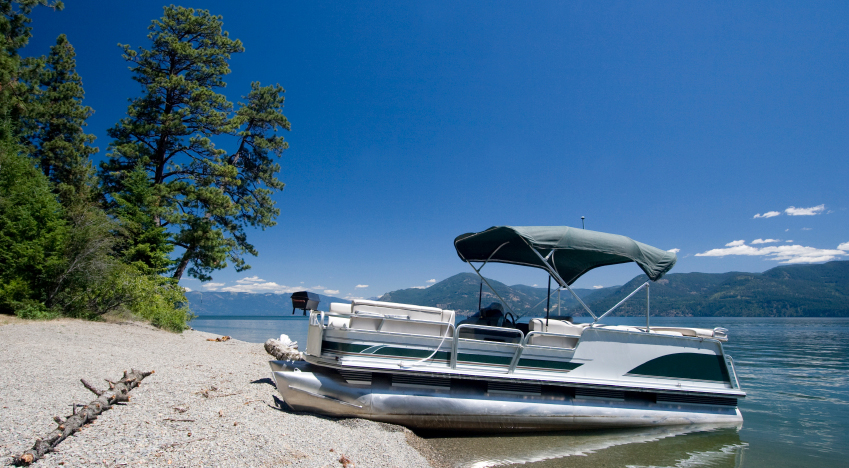 This type of flat boat relies on the use of pontoons in order to float. Resembling a raft, deck boat or house boat, you can use this craft to meander around the lake while listening to tunes and eating your picnic lunch.
Keelboat
These mid-sized recreational sailing yachts can be used for a variety of purposes, namely for racing and water sports. These are ideal if you like to keep busy while on the lake.
Wakesurfing Boat
Are you into wakesurfing? Then you need a boat to complement your pastime. This water sport involves a rider trailing behind the boat, riding in its wake on a special board.
Are you now fully excited for the summer 2016 season on the lake? Only a few more months. Maybe you'll finally be able to invest in one of these boats you've always wanted! Pull up your new boat to your V-Dock for easy access.