Get it Fast!
In Most Cases as Even as Little as a Week!
Pick from One of 3 Ways to Receive Your New V-Dock!
1. Picked Up At Our Factory
About 70% of our customers choose this method.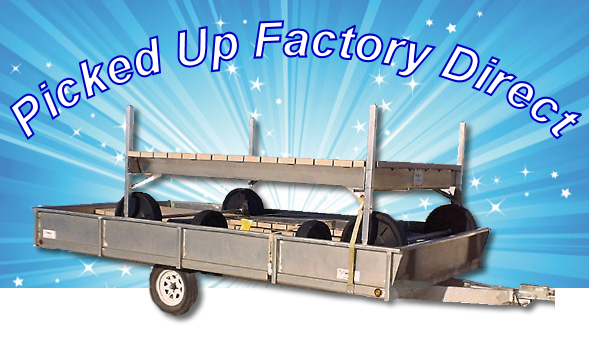 Free Use of Trailer
You Install
Lead Time
8 Weeks
Picked Up at the Factory In Forest Lake, MN.
Most Orders are Fully Assembled & Ready-to-Go
Free Use of our Trailer
Tow to your destination and return at your convenience, even after hours.
Lightweight & Easy to Haul
We will have your V-Dock purchase loaded and strapped down onto one of our trailers for you. Provided for you to use at no additional cost to you, keeping the trailer for a few days or over the weekend is not a problem. Our trailers require a 2″ ball on a 2″ receiver with an electrical hookup (see photo below).

Use a Regular Receiver with a 2″ Ball


Have an Electrical Connection
2. Delivery & Installation
About 15% of our customers choose this method.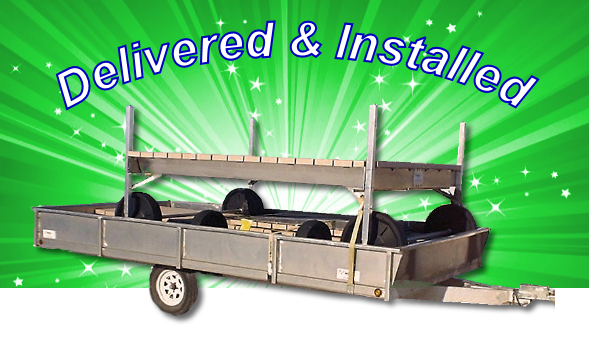 Contact information for local installation companies available
(pricing varies with each company)
Delivery, Installation & Barge Services Available
Lead Time
8 Weeks
Contact delivery company for availability
Since we manufacture V-Dock we rely on other companies for delivery & installation. This service is coordinated by you with the local company. V-Dock is not affiliated with any dock installation/delivery company in any way.