V-Dock's 2019 Captains Chair and Our Summer Hours!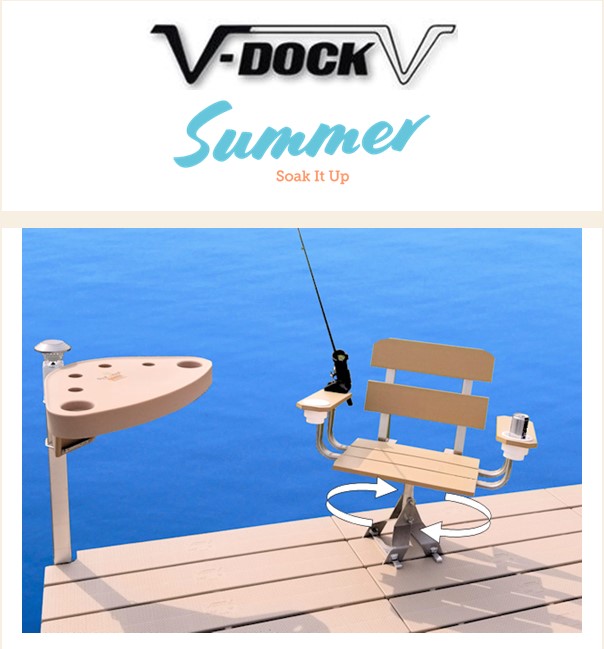 V-Docks Captains Chair!
great for anyone that wants to relax or fish
works as a great Father's Day or Grandpa's Day present 🙂
It swivels
It has 2 cup holders & 1 fishing rod holder
Put it almost anywhere; it clamps on easily
Wood free! It will not Deteriorate!
Available in White or Tan
Save by Pre-Ordering!
Original Price: $495.00
Pre-Order Now for $389.00 !  Offer good until 07.30.19
**We are still in development stage and the captains chair will not be ready until later this summer

Item currently not available online.  Call 651-464-3902 to order !
Our Summer Store Hours are:
Monday – Thursday:  9:00am – 5:00pm (CDT)
Friday – Sunday: Closed