If you're looking to buy your first boat, congratulations! Now's the time to do some real research so you don't get taken for a ride. A boat is a big commitment and probably one of the bigger purchases you'll ever make, aside from your house and vehicle. Check out some tips as part of our first-time boat buyers' guide.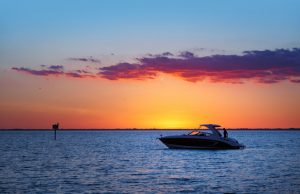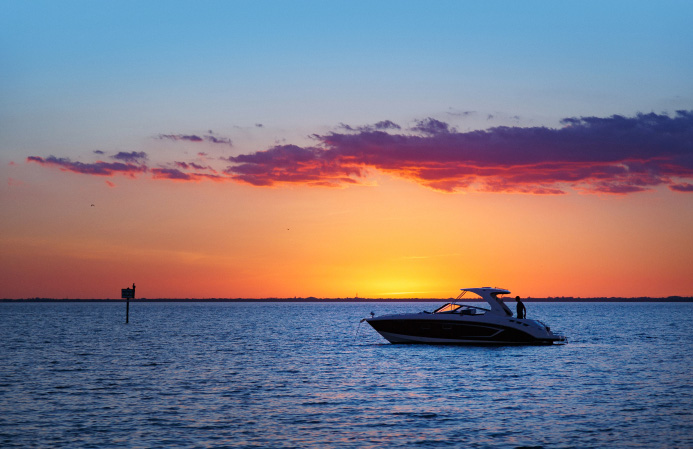 Buy Used
Not many buyers want to hear this: they want that shiny brand new boat off the showroom floor. However, there are many benefits to buying a boat that's been pre-owned and therefore pre-tested by someone else. Not only are you paying less for the boat overall, but the kinks have already been worked out with a few years bouncing around on the lake. More than 90 percent of all boats longer than 30 feet that are sold every year in this country are used boats. You can get a used boat for $20,000 that sells brands new at $40,000, cutting your costs in half just for waiting for a four-year-old model.
Stern Drive or Outboard?
This one's simple. If you're going to leave your boat out in the water (on the ocean, in salt water), then an outboard motor is best because you can lift it out of the water for prolonged periods of time. With stern drives, you cannot – they must stay submerged. This is fine if you're leaving it in a freshwater lake or in dry storage.
Closed or Raw Water Cooling System?
When it comes to in-board power, closed cooling systems are a must for salt water, which can corrode the engine quite easily and quickly. For fresh water lakes, close cooling systems are not necessary. Save some money and get a raw water cooling system.
Choose Safety and Comfort Over Style
You may be lured in by all the latest styles out there. However, if you have to choose one element over the other, go with safety every time. For example, boats with extremely rounded fore decks can pose a safety problem for occupants. It's better to choose a boat where ergonomics, comfort and safety are top priorities. What good is having a boat if you don't feel comfortable rising over big waves for fear of falling overboard or being too cramped to move about?
Now that you have a boat, you need a dock to store it. Choose a dock style to fit your needs by getting in touch with us at V-Dock today!