There are few things as exciting in the life of an avid boater as the first signs of spring. That is because spring means the lakes will soon thaw and it's time to get your boat back in the drink and enjoy some time out on the water. While you probably went through an extensive process to winterize your boat, it's just as important to prepare it for all of the activity it is about to experience during the warmer weather.
Here are some other steps that will help get your boat ready for spring: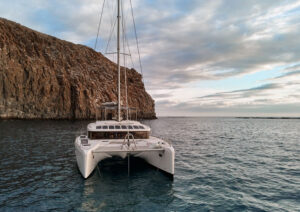 Check the Engine, Oil, and Cooling System
The engine in your boat has been sitting idle for many months and may not want to start right away. If you didn't change the oil prior to storing your boat for the winter, be sure to do that before you use it for the first time in the spring. Don't forget to also change the outdrive oil and the filter at the same time.
When you're certain that the batteries and the engine are ready to go, it's time to check your boat's cooling system. Of course, you should have drained the cooling system last winter to prevent the lines from freezing. Even so, don't neglect to check the hoses for any cracks and empty the raw water intake strainer.
Make Sure the Lights Work and All Wires Are Tightened
In order to ensure your safety and the safety of all passengers, you must be certain that the running lights on your boat are in good working order. In preparation for de-winterizing your boat, stock up on replacement bulbs to keep on hand whenever necessary. You also need to make sure that all wires and connections are clean and tightened to further ensure everyone's safety.
Check the Gas Tank, Distributor, and Timing Belts
It's important to keep fuel in your boat over the winter so moisture can't get into the gas tank and cause corrosion. The distributor on your boat is another area that is at risk for corrosion. You should check the distributor by removing the cap and visually inspecting it. If you do notice corrosion, use a warm, damp cloth with a little bit of soap to remove it.
You can determine if the boat's belts need to be changed by pushing down on them. Each belt should only bend slightly when you do this. If a belt gives a lot when you apply pressure, it needs to be replaced. Another sign of bad timing belts is the appearance of black soot near the boat's pulley. It's also worth keeping in mind that the alternator belt tends to wear out the fastest.
Don't Forget to Put Your Docks Back
Even when you've cleaned your boat, given it a tune-up, and made sure that it's safe for you to transport passengers, there's still one more thing to do. You need to put your roll-in docks back into the water so you and your passengers can get on and off the boat with ease. To purchase your roll-in dock, contact V-Dock today at 1-888-888-DOCK.