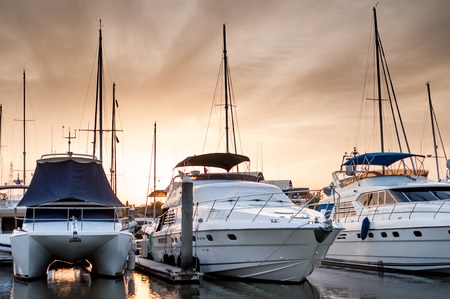 If you are done using your boat for the season, keep in mind that it's so important to fully winterize your boat to prevent damage that can be done by harsh and cold weather.
There are a number of hazards that come along with improperly storing your boat for the winter season; don't forget to do so.
Slip Storage Failure
If you're storing your boat in a slip for winter, beware of the snow. Snow will collect on your boat's cover which will result in it becoming heavier and heavier until it is partially submerged. Once it becomes partially submerged, you'll have a hard time getting it afloat again, and there might be some damage caused to the hull a result.
To prevent snow from sinking your boat, visit your boat regularly when stored and do your best to remove snow from the cover.
Collapsed Cover
The best way to protect your boat from the winter elements is to shrink wrap it; but sometimes, snow and other harsh weather conditions can collapse the shrink and expose your boat. Check your boat regularly during the winter months and use a soft broom to remove snow build up by lightly tapping on the cover. If there are any exposed areas, you'll need to make necessary repairs and re-shrink wrap the boat.
Avoid Fires
Believe it or not, stored boats often face fires during the winter months. Usually, those boat fires are a result of space heaters that boat owners place inside the boat to keep things warm. Space heaters are notorious for going up in flames. Although preventing freeze damage to your boat is important, using a space heater isn't a safe option. You should fully winterize your boat or store the boat somewhere indoors.
Already thinking about next season? So are we! At V-Dock, we have over 33 years of experience in providing you and your family with the very best in boat docks. Start shopping for next season!