If you've got a friend or family member who practically lives on the water, you may be wondering about the perfect Christmas gift. Read on for a few great ideas for holiday presents the boater in your life will love.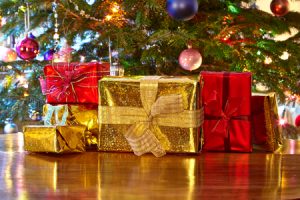 A good pair of boots
Boats.com suggests water-resistant boots, including leather boots that are seam-sealed to prevent pesky sea water from leaking through.
A boating ditch bag
Keep your boating enthusiast safe with a ditch bag, a waterproof bag that boaters use to carry first aid, snacks, water, whistle, a mirror and important papers in case of emergency. Boatmodo suggests the heavy-duty, highly reflective ACR 2279 RapidDitch Express Abandon Ship Survival Gear Bag.
A cooler
A cold beverage out on the water is one of the greatest joys of a day spent boating. A top-of-the-line cooler, or insulated wineglasses, will thrill your boat-loving friend or family member.
A waterproof marine stereo
Keep the tunes coming with a stereo that lets boaters play their favorite music without worrying about water damage.
Multi-beam sonar
If your boater loves to fish as well, multi-beam sonar will help him or her see down more than 1,000 feet. The fish targets are shown in 3-D, so users can pinpoint fishing hot spots!
A dock or dock accessories
If your favorite boater is lucky enough to have his or her own water access, a new roll-in dock, roll-n-float dock or post sectional dock makes an ideal gift. Boat dock accessories also make great boating gifts. V-Dock offers a fantastic selection, like dock islands, solar dock lights and dock bumpers. Start shopping our fantastic selection today. Happy Holidays!