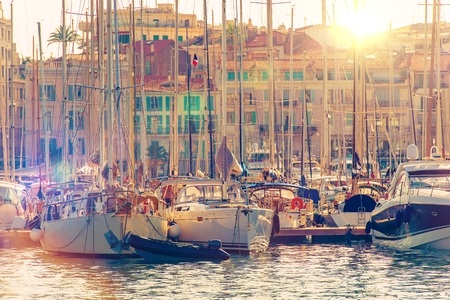 You might be surprised to learn that many boating accidents occur mainly inside of a marina.
We can't stress how important it is to practice boat safety from the moment you step onto your boating dock.
We have compiled some helpful tips for how you and your family can remain safe within the marina.
Be sure to walk carefully on the docks and keep an eye out for hoses, ropes, or stray fishing gears that might trip you up. Keep your fellow boaters in mind when you're loading and unloading the boat, and make sure you're not obscuring anyone's path.
Make sure your slip and your boat have plenty of lighting: Proper lighting can prevent a slip and fall during pre-dawn and post-dusk hours.
Keep an eye on the weather report before heading out, and avoid hanging out by the boat if there are going to be very high winds or rough waters.
Remember that you're in a high-traffic area: when you're leaving the marina and pulling back into your slip, be mindful of other boats and follow normal boating traffic laws. Communicate clearly with fellow boaters and go slow. A collision in the marina can be damaging not only to your boat and someone else's, but to tied up boats nearby and the marina itself.
You should never swim in marina waters since other boaters may not see you.
Finally, be aware of fire hazards, especially when you are filling your gas tank: perform regular maintenance on your boat's electrical and fuel systems, and don't smoke or use matches in the marina.
V-Dock is here for all your boat-docking needs. Click here to learn more about V-Dock, and call us at 1-888-888-DOCK to talk to a specialist about installing a custom, roll-in, float-in, or post sectional dock on your property.