The temperatures may be starting to drop, but that doesn't mean you have to abandon the water completely. Whether you're going out for cold weather boating or some ice fishing, winter can be a great time to enjoy the outdoors. Nevertheless, winter is not summer. It is much colder, and you run the risk of thin ice and hypothermia.
To stay safe this season, follow these winter water safety tips: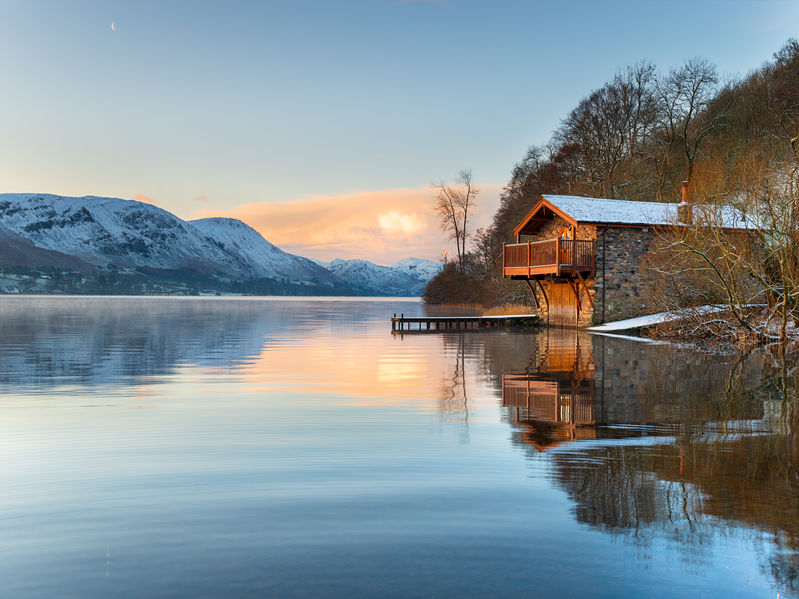 1-10-1 Rule
If you're heading out onto the water during the winter season, you run the risk of falling into those chilly seas. Wearing a life jacket can prevent you from drowning, but it won't prevent hypothermia. Surviving cold-water immersion depends on you understanding the 1-10-1 rule:
1 minute – Cold Shock: In the first minute after submersion, you will be suffering from cold shock. It is vital that you regain control of your breathing during this phase.
10 minutes – Meaningful Movement: After the cold shock wears off, you run the risk of losing meaningful movement in your extremities. Spend the next ten minutes focusing on self-rescue, or at the very least, keeping your airways clear.
1 hour – Hypothermia: Hypothermia doesn't set in immediately. It takes up to an hour for you to become unconscious.
Beware of Thin Ice
Even if a body of water is frozen, it may not be frozen enough for you to walk on. Thankfully, there are a few ways you can tell if ice is strong enough to withstand your weight:
Blue ice is thicker, while clear ice is thinner
White ice with air pockets is also thinner and should be avoided
Slushy or "rotten" ice is thawing and not safe to walk on
There are wet spots on the snow, indicating water movement or springs under the ice
When in doubt, remember this phrase: "Thick and blue, tried and true; thin and crispy, way too risky."
Dress for the water temperature, not the air temperature
This rule is true no matter what time of year it is. Even if the air temperature is relatively warm, the water may not be. Before setting out, check the water temperature and dress accordingly to better protect yourself from the worst-case scenario.
For more water safety tips, read through our blog or contact V-Dock at 1-888-888-DOCK today!